We grew up in this city. We were born in this city. And this city – Kolkata — was known as Calcutta for a long time because British colonial rulers could not pronounce it properly. And they imposed it on us, just the same way they imposed their way of thinking on us. They made us believe that we are not able, or worthy, to take care of ourselves, and that we needed their help to run the country.
Meanwhile, they destroyed Bengal's economy, and turned one of the richest places in the world into one of the poorest. But that's another story.
What they could not destroy, however, is the kindness of the ordinary people. In my just-finished trip, I saw it everywhere.
The completely unknown taxi driver brought us back home late at night, and wanted to know if we needed his help to bring our groceries and merchandise up the stairs to the third floor. He would also wait until we managed to wake up our doorman who would unlock the main gate to the apartment complex.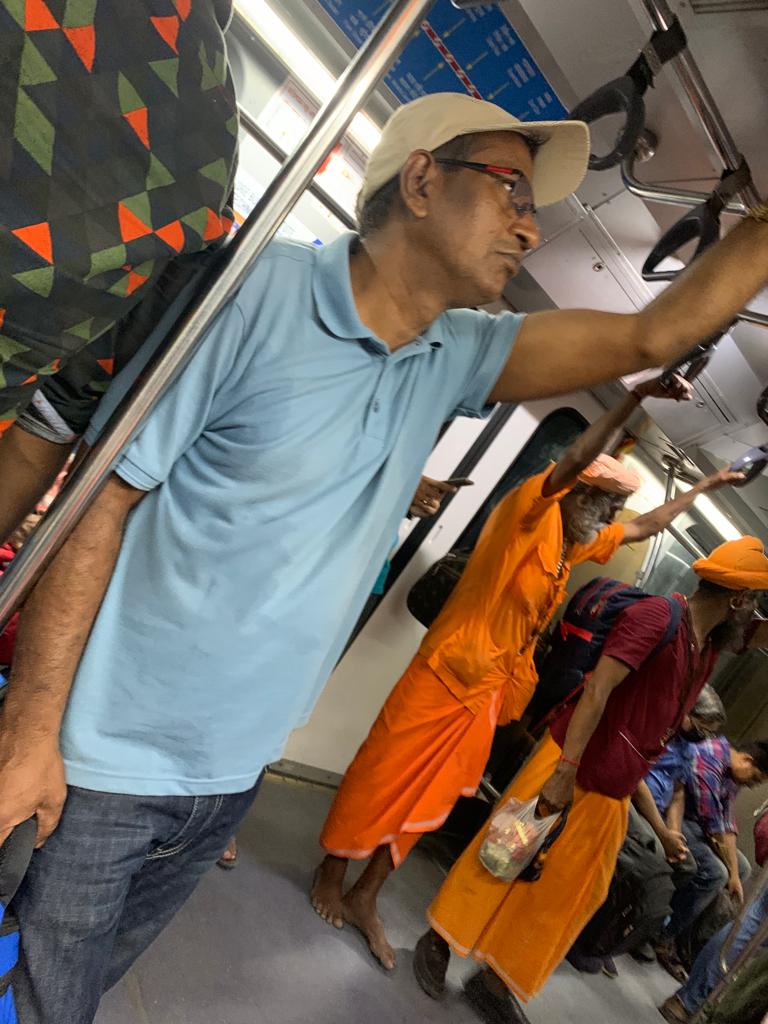 A poor attendant woman who lives next door volunteers to guide my husband to a friend's place in an unknown corner of the city. And not just that: she and her six-year-old son would volunteer to accompany him on a rickshaw all the way to that place, and wait until he actually meets his friend. Then she would talk to the rickshaw man so that he brought him back home at a reasonable fare, doing a little bargaining with him. She has to leave because her in-law's home is nearby.
The doorman sleeps too much, and one early morning, we had to go out but the main gate was again locked. The old woman who runs a tea and snack shop (really, a shack) comes forward, and wakes him up after literally banging on his closed door with a stick! She even scolds him for sleeping so much and so late! And the doorman shyly smiles, yawns, and opens up the gate.
That is the city of Kolkata, even today – in the midst of the new supermarkets and malls with MacDonald's and KFC's and Estée Lauders and Gaps and Starbucks' and all – where nobody really cares about nobody. Yet, just outside the mall, in the narrow alleys off the main arterial roads, real life still shows sure signs of humanity.
On this side of Kolkata, street vendors sell mango and litchi that do not taste like rubber, sand paper or plastic. On this side of Kolkata, street vendors on their iron wheel cart sell sugarcane syrup squeezed out of sugarcane sticks right in front of you. It is served in a clay bowl. Coke and Pepsi and Sprite and Mountain Dew could not penetrate this world.
On this side of Kolkata, tomatoes and cauliflowers and every other kind of tropical greens, vegetables and summer fruits come out of the nearby villages in great abundance – fresh and unpainted. They look real, and taste real.
This abundance of mother nature's harvest beautifully matches with the abundance of humanity and kindness that you see in every nook and cranny of the otherwise "poor" Kolkata. The British made us poor. But we are still beautifully rich.