I started Mukti's Kitchen after a few good friends insisted that I do something to let others know about the variety and uniqueness of my Indian cooking. I have a desire to share my passion for food with people in order to empower them to make better choices when it comes to nutrition, help them cook for themselves a bit more, and learn how to maintain healthy diets – happy and healthy.
About Mutki's Kitchen: Indian Chef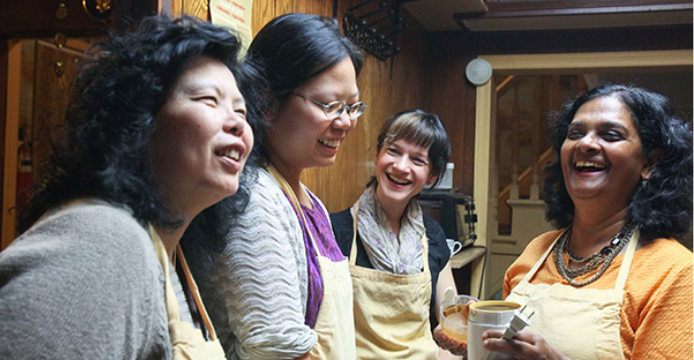 More Than Ingredients and Directions
In my classes I take the time to explain why each dish is so special and what health benefits you can expect; the real secrets of delicious Indian cooking most cookbooks don't bother to tell you about.
Light, Healthy, & Unbelievable Flavorful Food
In some of my special cooking classes, I cover the basics of Ayurveda medicine and how to balance aromas and flavors while preparing a complete Indian vegetarian or vegan meal.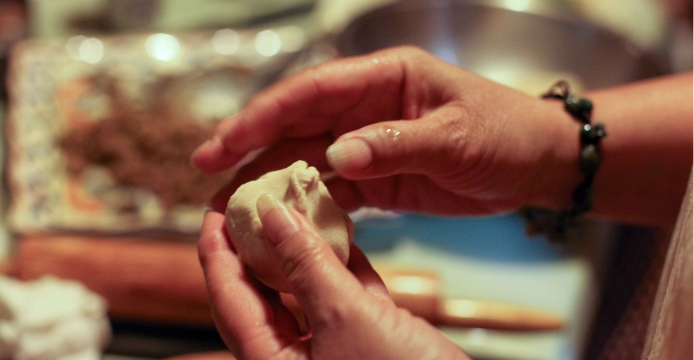 Delicious and Healthy Dishes Created By You
In my classes you can expect step-by-step instructions and easy to understand directions so you get the best results possible. Gain the confidence and skills to create some amazing food.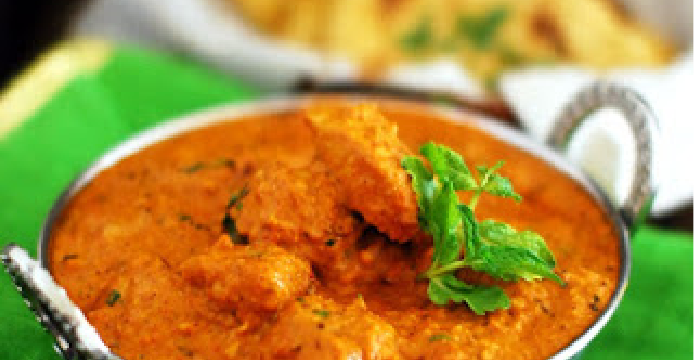 The Best Indian Cuisine Outside of Kolkata
Through offering these traditional Indian cooking classes I honor my mother and aunts who taught me and there mothers and aunts who taught them Come and enjoy a culinary tradition handed down through generations.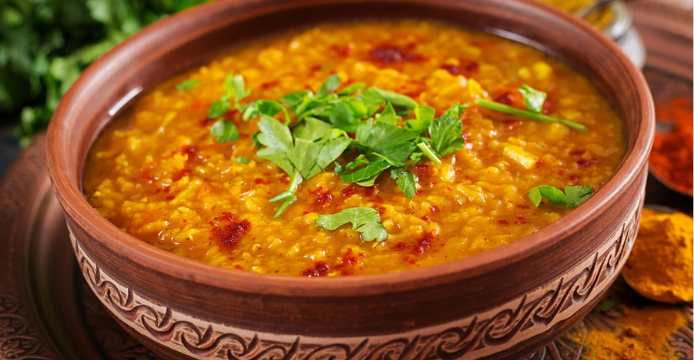 Restaurant Quality Meals at Home
Learn to make the Indian food you love from the comfort of your own home. My online Indian cooking classes will help you create wonderful dishes the whole family can enjoy.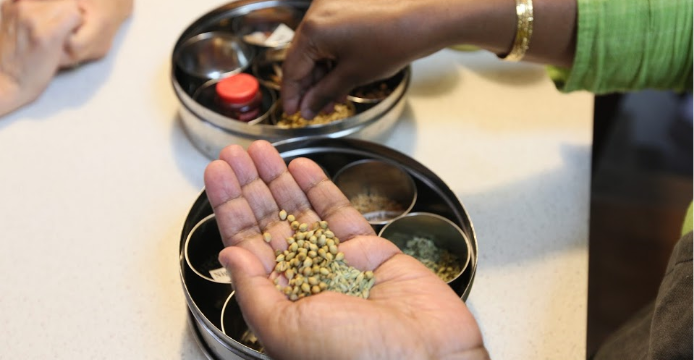 Spice Things Up
We'll discuss the flavors and complexity spices bring to these traditional Indian dishes. I'll teach you, where to get great masalas and other fresh ingredients. I'll teach you the nuances of how to keep all the delicious aromas intact while preparing these great dishes.
Butter Chicken and Paratha
Learn to make this mouthwatering dish made of tender chunks of chicken in a creamy curry sauce served with traditional paratha flatbread.
Vegan & Gluten-Free
Indian Dishes
In this class we create vegan versions of authentic Indian dishes with zero oil, salt, or sugar. Perfect for people on a special diet.
Authentic Indian Vegetarian
Master vegetarian cooking as I explain step-by-step the nuances of using diverse spices in a wonderful balance of taste and aroma.
Sign up for updates on future classes, discounts and special offers.

"This class is held at Mukti's home, in her kitchen, which adds a more personal feel to the class. There was a total of 5 of us, which was the perfect amount of students since it's not a big area. We each did some hands on cooking, chopping, or preparing of the food. She is very knowledgeable about Indian cooking and the food came out delicious. I would recommend her class."
– Sam U., November 12, 2021

"Mukti is fabulous! I would thoroughly recommend this class. Mukti generously shares her wealth of knowledge about Indian spices and cooking techniques, and I came away inspired. The class was relaxed, friendly, hands-on, and we all enjoyed the fruits of our labor at the end."
– Sandra G., November 2, 2021

"Mukti's class is the real deal! It has brought me so much joy this past week cooking with and for my family and friends, and I think all of the recipes will be weekly staples (at least until I can take another class listed on her website!) I'm so grateful to know I can prepare healthy organic and incredible tasting Indian meals at home with time and patience. I learned so much in the kitchen and was happy I could take a "treasure chest" of spices home for a reasonable additional fee. Check out her website and look out for the cookbook soon!"
-Erica M., October 21, 2021

"Mukti's class was fabulous! I've always wanted to be able to cook vegetarian Indian food (having been a vegetarian forever) but could never really get the spices right. I learned so much from Mukti's class about using whole spices that I'm excited to try this on my own. And her cooking was better than any restaurant! Thank you!!"
– Susan M., 0ctober 7, 2021
For more that 10 years I have had the honor and pleasure of teaching hundreds of people, just like you, to cook the most wonderful Indian food. They have been generous enough to leave many fine reviews that I share with you now.
Please don't hesitate to contact me for more information.