Authentic Indian Cooking Classes in Brooklyn, New York
"Mukti's class was fabulous! It was authentic, informative, hands-on – everything I had hoped for. Thanks, Mukti!!"
– Irene H.

Bring your friends and family together to try out new Indian food recipes. Including vegetarian options!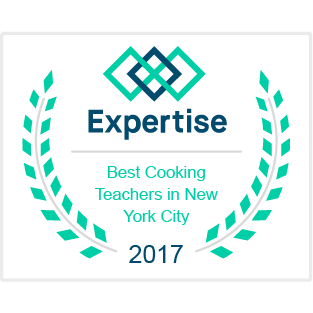 Welcome to Mukti's Kitchen.
Come join me and learn to prepare healthy and delicious Indian food in my hands-on cooking classes. My classes are fun and interactive and bring you the essence of India through fabulous foods, friendship and conversation. But don't take my word for it. Read the reviews and testimonials from my students.
I am also available to cater your next unforgettable event. Just head to the contact page and let me know how I can be of service to you and your guests.
On the blog you'll find the latest updates from my classes and interesting facts about my life as an Indian chef in Brooklyn. I also post recipes of the many dishes I teach in my class. Try them at home and please share your experience in the comments.
Butter Chicken and Paratha
Learn to make this mouthwatering dish made of tender chunks of chicken in a creamy curry sauce served with traditional paratha flatbread.
Vegan & Gluten-Free
Indian Dishes
In this class we create vegan versions of authentic Indian dishes with zero oil, salt, or sugar. Perfect for people on a special diet.
Authentic Indian Vegetarian
Master vegetarian cooking as I explain step-by-step the nuances of using diverse spices in a wonderful balance of taste and aroma.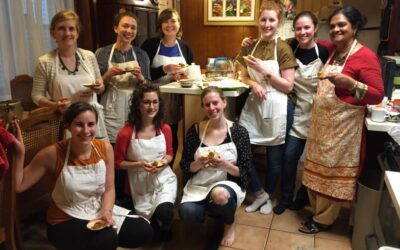 This new year, we renew our pledge to live a healthy and happy life. And we all know, being healthy and happy has a lot to do with our hearts. The heart yearns for happiness. Talk to your heart in this new year, and find out what it wants from you.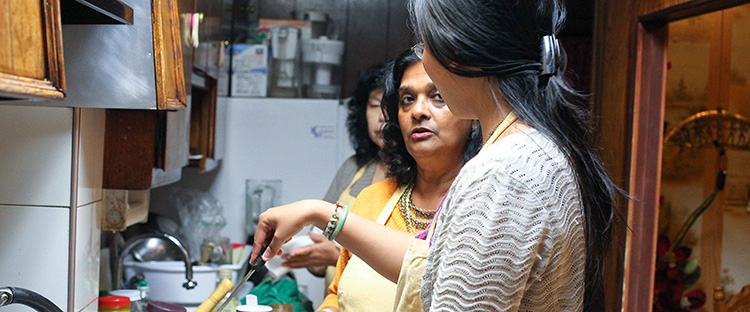 Here's a personal story. It is strange to write about my students reviews of my Indian Cooking Class in Brooklyn, NY. People from India are in general so introverted and reluctant to talk about ourselves that sometimes, we are not doing justice to our own talents and accomplishments. We call it modesty – at east that how it has been for our generation, but more often than not, it's not helpful to promote the work we do, and the business we run. In my case, it has been an unbelievably difficult...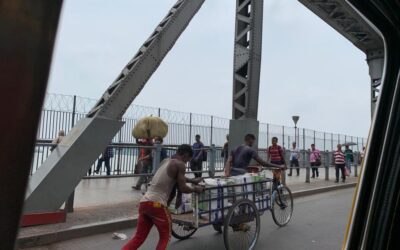 We grew up in this city. We were born in this city. And this city – Kolkata -- was known as Calcutta for a long time because British colonial rulers could not pronounce it properly. And they imposed it on us, just the same way they imposed their way of thinking on us. They made us believe that we are not able, or worthy, to take care of ourselves, and that we needed their help to run the country. Meanwhile, they destroyed Bengal's economy, and turned one of the richest places in the world into...
"We had a wonderful time at Mukti's kitchen. It was slow, thorough, participatory and always engaging. I feel ready to throw away all of my powdered spices and start adding complex and healthy flavor to my food. "
- Jeremy. G Oct 2, 2022

"We took a lesson with Mukti and it was an incredible experience, would recommend to anyone! She warmly welcomed us into her home (even when I was running very late due to traffic), taught us how to cook a wonderful meal, and shared stories about her life with us. And the food was so delicious. We'd gladly go back again!"
- Carly E. Sept 11, 2022

"Due to the COVID-19 pandemic, she taught the entire class over Zoom, with three cameras that showed every step of the preparation. "
-Michael Y.

"What a fantastic time we had with Mukti! It was an immersion in the delicious side of her Chemistry wisdom, both in what we learned about Indian spices and in how beautifully she integrated our little group into the food's secrets and marvels. Just so much fun and rewarding to be a part of. My wife and I heartily recommend a visit, pakora, saag paneer, and some butter chicken!"
- Gary. Z August 30, 2022
For more that 10 years I have had the honor and pleasure of teaching hundreds of people, just like you, to cook the most wonderful Indian food. They have been generous enough to leave many fine reviews that I share with you now.
Please don't hesitate to contact me for more information.